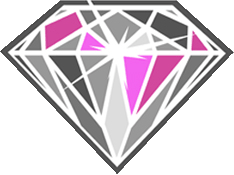 Holly's motto is

"You don't have to be 100% better than your competition, but you DO need to be better in 100 ways."

Let her teach you those 100 ways...contact Holly today!
INTERVIEW
Holly believes pageants are won in in the Interview room. If you have two equally beautiful and accomplished women as the final two contestants standing, what is the element that helps one win and the other place as 1st runner-up? You guessed it...INTERVIEW. Having won "Best in Interview" numerous times, Holly will guide you through the interview process and teach you the difference between "high-gain" and "low-gain" questions, interview ettiquette, and proper timing. You will learn how to win the judges over no matter if your interview is a panel interview, one-on-one, or on-stage intro/presentation. Holly will teach you how to walk, sit (or stand) in interview and most importantly, how to create a lasting first impression.
​
​
APPLICATION PREPARATION
Your pageant paperwork is the very first thing the judges see, and you only get one chance to make a first impression. Holly is known for her "second to none" paperwork preparation, as she not only helps you find your own personal "brand," but she also creates your paperwork for you in a special computer program which will stand out from your competition (almost all other coaches use a third party for this service). Holly will help you with your Application/Bio, Fact Sheet, Platform Statement, Talent Intro, Community Service/Platform Essay, etc. One cannot stress enough the importance of top notch, outstanding paperwork as it sets the tone for the rest of the competition and is a big part of your personal "brand."
​
STAGE PRESENCE/POSING
Learning proper pageant walking and posing techniques is a lot more difficult than you would imagine! Holly will work with you both in her home and in a local dance studio to teach you the correct walk, pose, and choreographed walking patterns for your particular pageant system (some pageants may look for a more "model-y" type of walk while other pageants may look for a more "traditional" pageant walk). Each area of competition calls for a different paced walk, hand placement, positioning, etc. For example, your high energy fitness walk will be quite different from your elegant and queenly evening gown walk. Bad habits can be difficult to correct so learn from a pro!
​
HAIR/MAKEUP/IMAGE
Holly will consult with you to help find the best makeup and hair looks that are right for YOU. Individuals win, NOT copies. In addition to making customized suggestions, Holly will point you in the right direction to work with specific makeup artists and hairstylists who are the best in the business. Pageant "stage" makeup is very different than pageant "interview" makeup and it is important to know the difference.
Holly will also recommend specific photographers in order to get a headshot that "wows" the judges. A fantastic headshot is extremely important because the judges will be constantly referring to your photo. Holly will help you choose different "looks" (clothing and jewelry) for your photo shoot and will only refer you to trusted, experienced photographers.
​
PLATFORM DEVELOPMENT
Your platform is the "cause" you will be promoting throughout your year and hopefully for many years to come. A title will open up doors that would not otherwise be opened, and as a result, you will have a once-in-a-lifetime opportunity to bring awareness to a cause you are passionate about. Holly will help you implement and develop an alliance with your charitable cause, and will also assist in the marketing of your platform through social media.
In certain pageant systems, a personalized platform website is a must. It is imperative to have your "brand" represented so that it matches your social media presence. Holly can design, create, and build a custom website for you with a personalized domain name. Click HERE to contact Holly for a quote.
WARDROBE ASSISTANCE
Selecting your competition wardrobe is a key element in being a top-notch competitor. With an eye for what's hot and trending now, Holly will guide you in choosing your pageant attire including evening gown, interview attire, swimsuit, opening number outfit, appearance outfits, and everything in between. You don't have to spend a fortune to look like a million bucks, so if buying isn't in your budget, Holly has an extensive selection of pageant attire & jewelry available for rent. She works with the best pageant boutiques and top gown/swimsuit/fashion designers from across the country. Holly will accompany you at your wardrobe appointment to ensure you end up with the best clothing choices for your particular body frame, height, coloring, and personality.
Holly also offers assistance in Nutrition/Fitness recommendations, Talent Selection & Preparation, How to Secure Sponsors, Social Media Marketing & Ettiquette, Community Service Involvement, and much more!